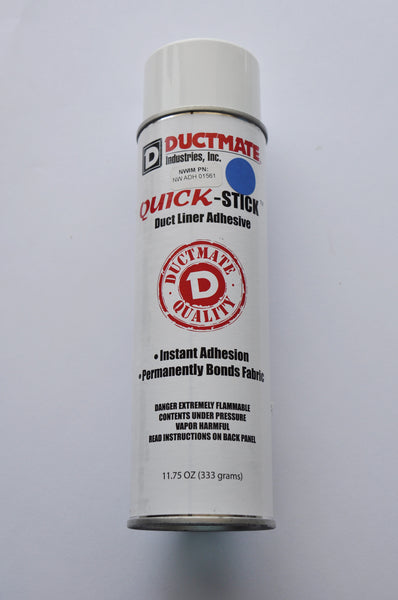 Description:  Quick-Stick is a solvent based fiberglass duct liner adhesive.

Basic Use:  Quick-Stick provides instant adhesion to most metal surfaces, allowing for quick installation or touch-up of duct liners.
Special Characteristics:  
Excellent workability

High strength and durability

Exceptional coverage

Good dry time

Water resistant

Instant adhesion

Permanently bonds fabric

Convenient aerosol can
Technical Documentation:
Quick-Stick Aerosol Can Spec Sheet
* If the order is placed where the quantity ordered is more than the quantity available, all items "In stock" will be shipped and the remainder of the items will be shipped as soon as we receive the back ordered items.