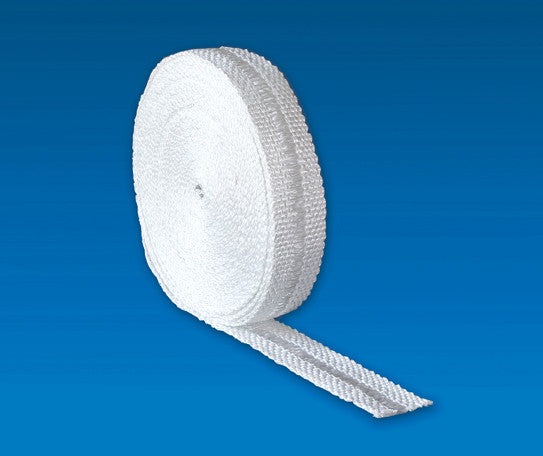 Drop Warp Tape 1/4" x 1-1/2" (100 FT)
Description:  Plain woven fiberglass tapes are carefully woven and sized using fiberglass yarns.  Applications include lagging of all types, pipe insulation wrap, electrical insulation, and thermal insulation.  Resistant to most chemicals, for temperatures to 1000°F  (540°C), with strength and flexibility.
Size:  1/4" x 1-1/2" (100 FT/ROLL) ROLL
Color:  White
Content:  100% Fiberglass Yarns
Weaves:  Two layer of plain
Service Temperature Limits (°F):  1000°F / 538°C
* If the order is placed where the quantity ordered is more than the quantity available, all items "In stock" will be shipped and the remainder of the items will be shipped as soon as we receive the back ordered items.