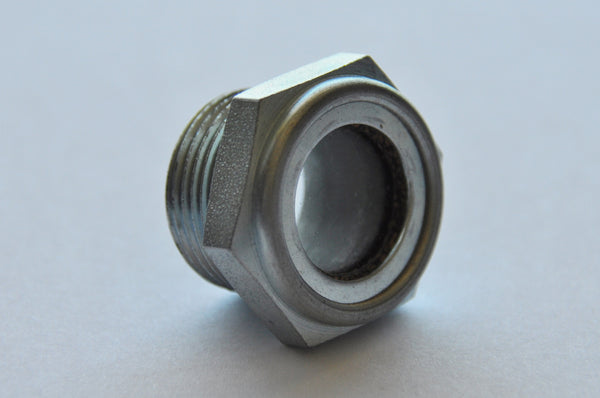 Description:  Designed for multiple use, these gauges are made for insertion in tapped els, tees or other NPT fittings and are easily installed and removed with a wrench. Turned from solid hexagon rod, this rugged unit comes factory assembled with clear glass window firmly held between two gaskets by rolled edge of body.
Recommended maximum pressures listed for style BW-10 allow safe margins for variations in application and installation.
BW-10 Porthole with Open Back:
PSI:  50
A.  Stock Thread:  3/4" -14
B. Stem Length:  17/32
C. Body Length:   7/16
D.  Sight Diameter: 3/4
E. Assembly Clearance:  1-1/2
* If the order is placed where the quantity ordered is more than the quantity available, all items "In stock" will be shipped and the remainder of the items will be shipped as soon as we receive the back ordered items.